i made this tape for my new sort of 'boyfriend'.
the title refers to getting him into some new music, cos he only listens to grunge.
and also, because we're at the start of a new relationship.
[i know, *gag*].



front cover: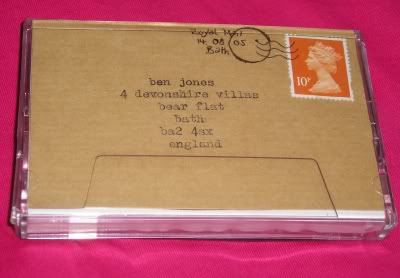 back cover: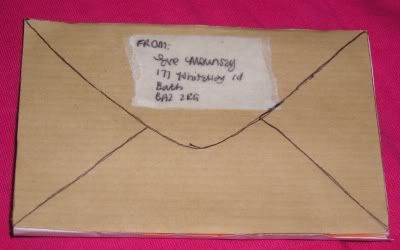 tracklisting: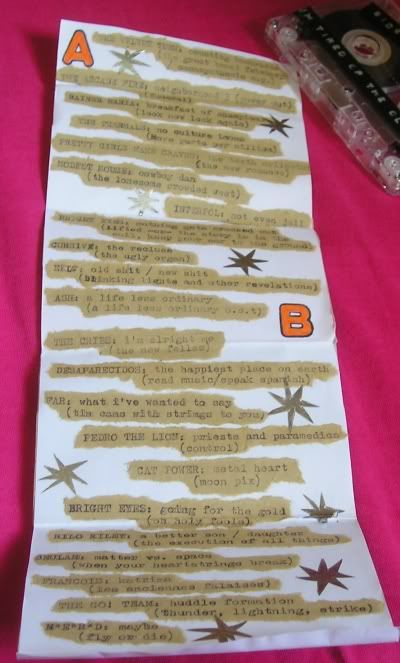 back of tracklisting: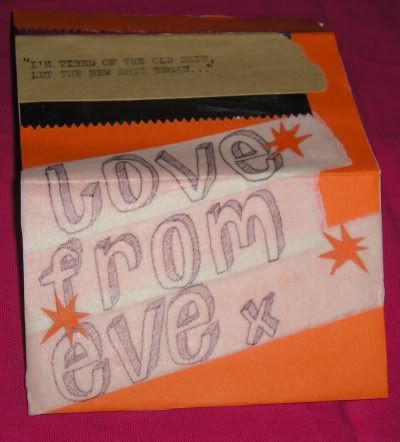 tape side a: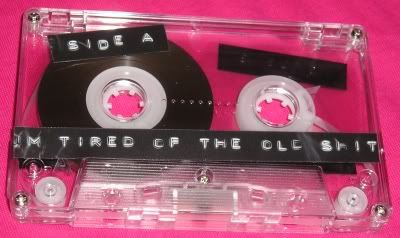 tape side b: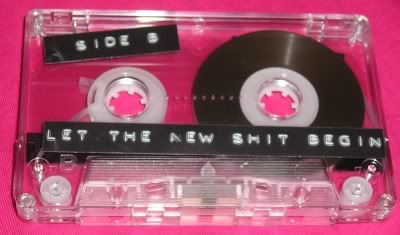 SIDE A:
01). THE VELVET TEEN: counting backwards
02). THE ARCADE FIRE: neighborhood #3 (power out)
03). RAINER MARIA: breakfast of champions
04). THE THERMALS: no culture icons
05). PRETTY GIRLS MAKE GRAVES: the teeth collector
06). MODEST MOUSE: cowboy dan
07). INTERPOL: not even jail
08). BRIGHT EYES: nothing gets crossed out
09). CURSIVE: the recluse
10). EELS: old shit / new shit
11). ASH: a life less ordinary

SIDE B:
01). THE CRIBS: i'm alright me
02). DESAPARECIDOS: the happiest place on earth
03). FAR: what i've wanted to say
04). PEDRO THE LION: priests and paramedics
05). CAT POWER: metal heart
06). BRIGHT EYES: going for the gold
07). RILO KILEY: a better son / daughter
08). BEULAH: matter vs. space
09). FRANCOIS: katrina
10). THE GO! TEAM: huddle formation
11). N*E*R*D: maybe

i was really aware of not filling it with songs that are like "OMG I LOVE YOU SO MUCH, I'LL NEVER LEAVE YOU!".