It makes me sad that this community is dying and dead.
So, I made an effort to start actually taking pictures of the tapes I make before I give them to my friends! Neat.

Here is an especially fancy one that I made this morning. It took me about five hours to finish :/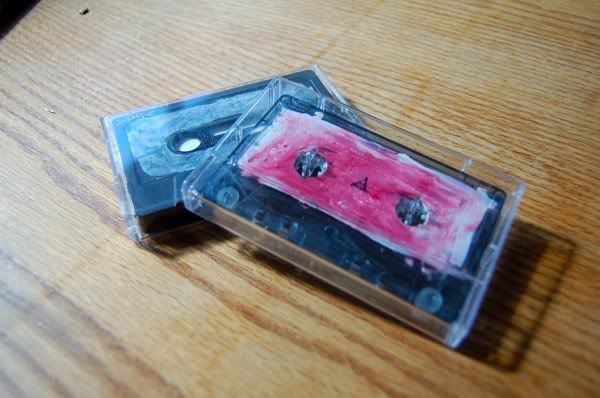 Sides A and B of the "listening" tape. That second tape is a surprise... you'll see.



It opens up to reveal a tiny book!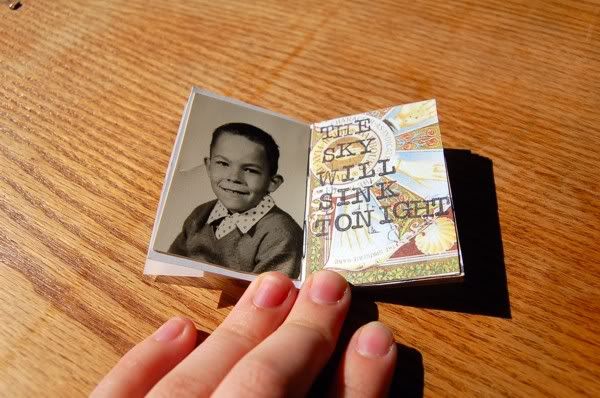 Please excuse my creepy fingers.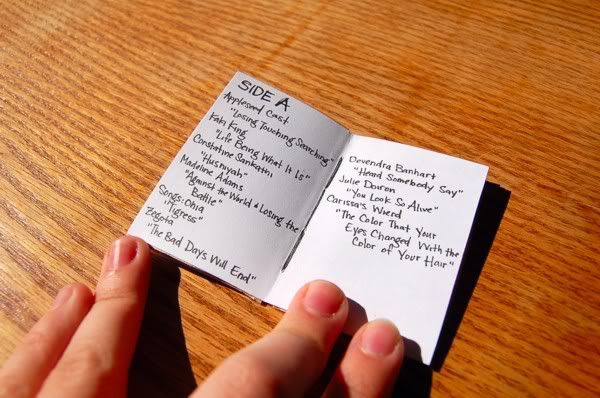 Side A tracklist!
Appleseed Cast "Losing, Touching, Searching"
Kaki King "Life Being What It Is"
Constatine Sankathi "Husniyah"
Madeline Adams "Against the World and Losing the Battle"
Songs:Ohia "Tigress"
Zegota "The Bad Days Will End"
Devendra Banhart "Heard Somebody Say"
Julie Doiron "You Look So Alive"
Carissa's Wierd "The Color That Your Eyes Changed With the Color of Your Hair"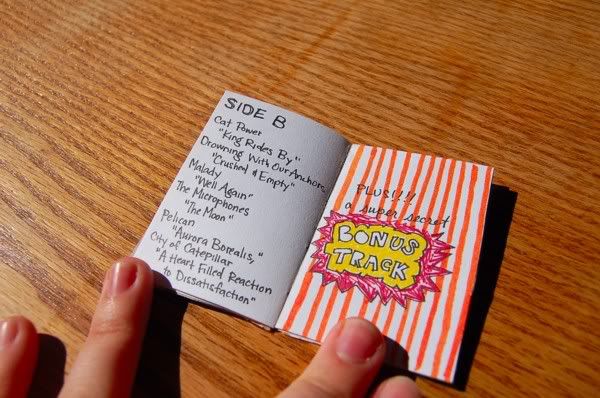 Side B:
Cat Power "King Rides By"
Drowning With Our Anchors "Crushed & Empty"
Malady "Well Again"
The Microphones "The Moon (Acoustic version)"
Pelican "Aurora Borealis,"
City of Caterpillar "A Heart Filled Reaction to Dissatisfaction"
SUPER SECRET BONUS TRACK: Matty Pop Chart "Things I Like"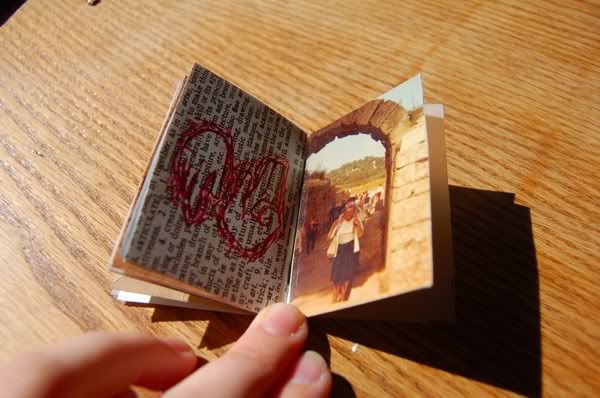 The two pictures you see in there (the little boy and the old woman) are actual photographs that I found in a photo album inside an abandoned warehouse. Found pictures are the best things to put in little journals and mixtapes.

That's it! I hope this community comes back to life...